Find the solutions to the Crossword Quiz Transportation Level 1. The answers have been split into Cross and Down answers to help you navigate through them easily. Wrong grid? Look for the right one here.
Cross Answers
1A. used to control the direction of a boat:
rudder
4A.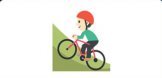 bicycle
7A.

fireboat
8A.

vespa
10A. ideal for long-distance travel:
plane
Down Solutions
1D. Movie starring robin williams:
RV
2D. Person who controls a vehicle:
driver
3D.

JEEP
5D. the rear section of a train:
caboose
6D. the folding top of a convertible:
soft top
8A. short for caravan:
van
9D.

ARK